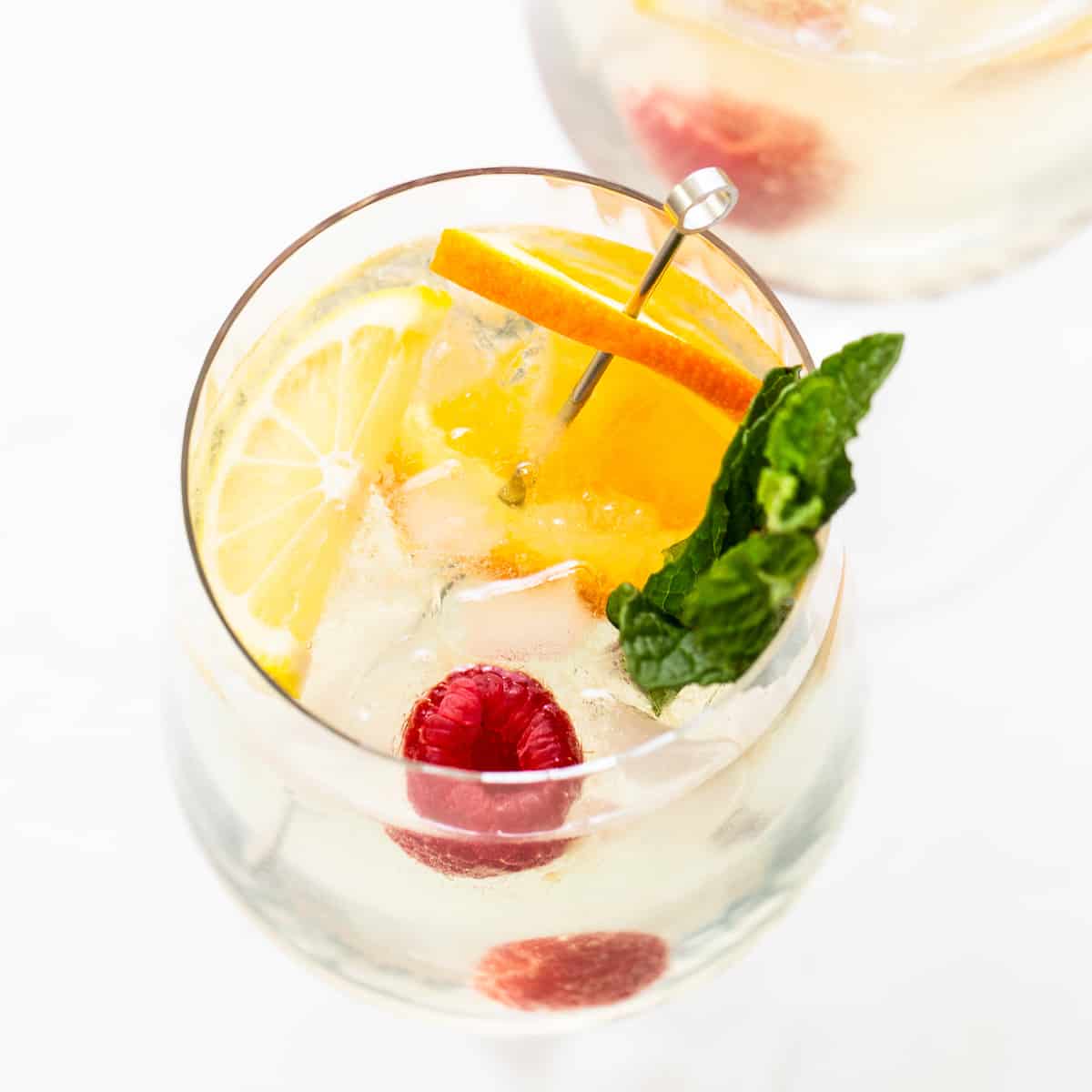 Make this 3-ingredient white wine spritzer recipe in the comfort of your own home. Grab a bottle of a crisp, cold white wine, fresh fruit, and club soda. Mix the ingredients together and serve them over ice for an easy and refreshing summer drink.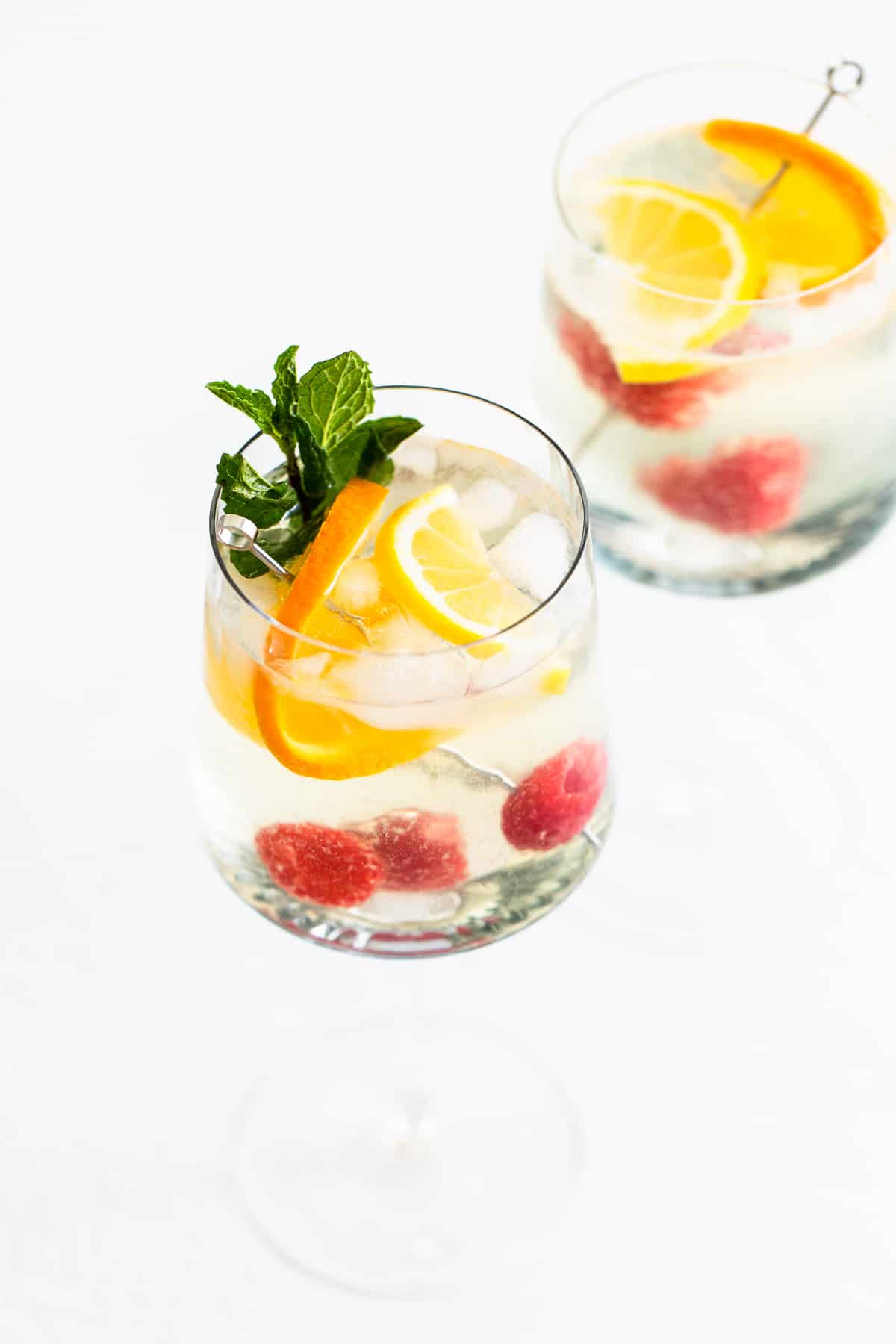 Refreshing White Wine Spritzer
You know when the sun comes out on a spring or summer day and you are in the mood to celebrate but you don't have anything fancy to drink? We've got you covered. These white wine spritzers are ready in 5 minutes and perfect for a beautiful sunny day.
Why you'll love it!
Reasons why you'll love it.
You only need white wine, club soda or hard seltzer, and fresh fruit for this recipe.
This white wine spritzer recipe is easy to make your own by what wine you choose and fruit you use.
It's a no fuss cocktail. Mix everything together and poor it over ice. It's easy and fool proof.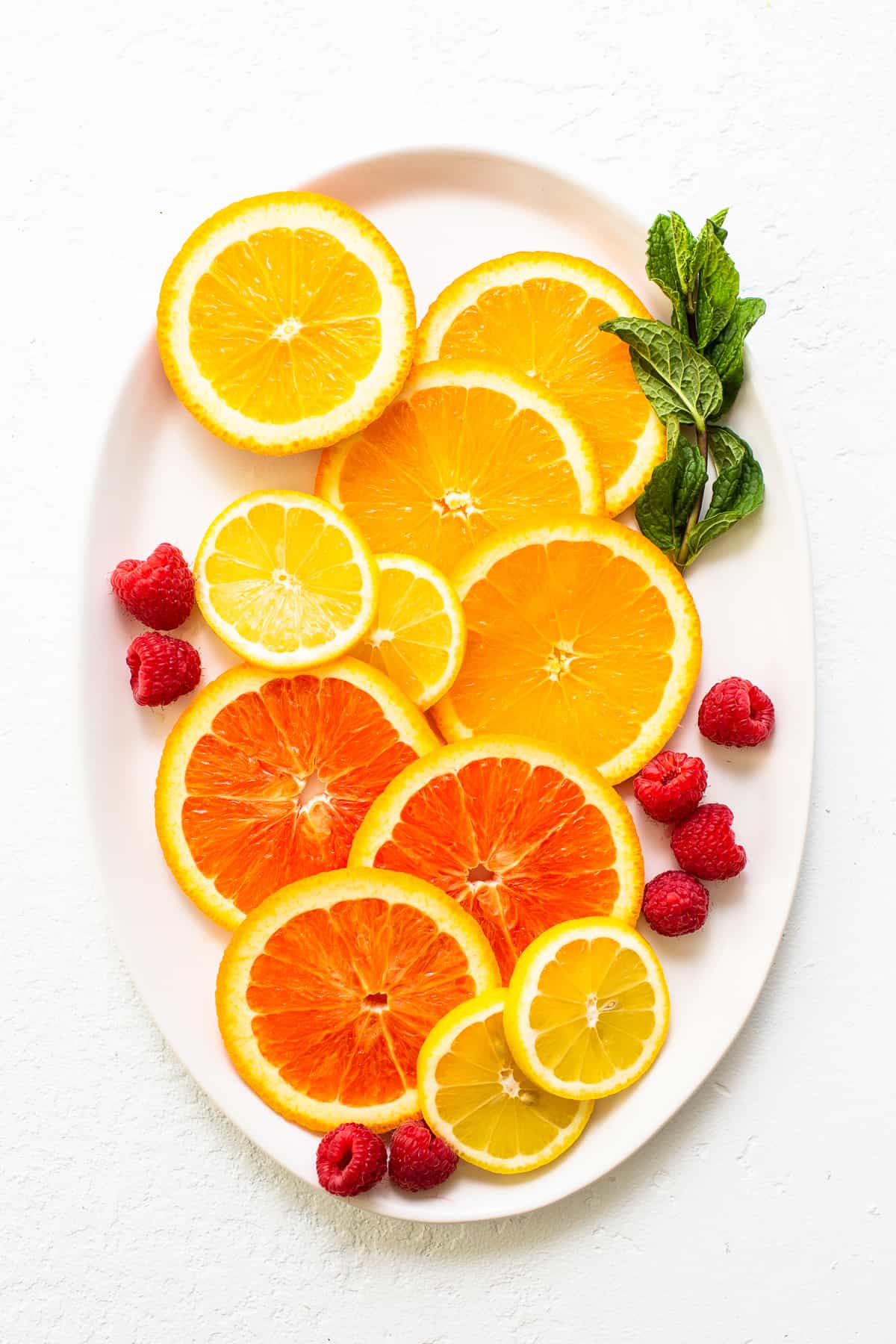 Featured Ingredients
White Wine: the star of this cocktail is the white wine. We recommend using a cold white wine.
What kind of white wine do I use for a white wine spritzer?
What type of wine you use will determine the overall flavor of your spritzer.
– Pinot grigio: use for a drier and refreshing spritzer
– Sauvignon blanc: use for a crisp and citrus forward spritzer 
– Riesling: if you want to add a little sweetness to your spritzer (we used a riesling)
Club Soda or hard seltzer: to get that effervescence that everyone loves in a spritzer we use club soda or hard seltzer. Hear me out. The club soda is for a more basic, wine forward spritzer where the hard seltzer gives you a boozier and more flavorful spritzer.
Keep in mind that what seltzer you choose will affect the flavor of your white wine spritzer.
Citrus: a little lemon juice mixed with the wine and bubbles gives you a refreshing white wine spritzer. Feel free to use lime juice or another fruit juice.
Don't forget the garnish! When serving your wine spritzer, don't forget to garnish your drink with fresh fruit or fresh mint. It will take your white wine spritzer to the next level.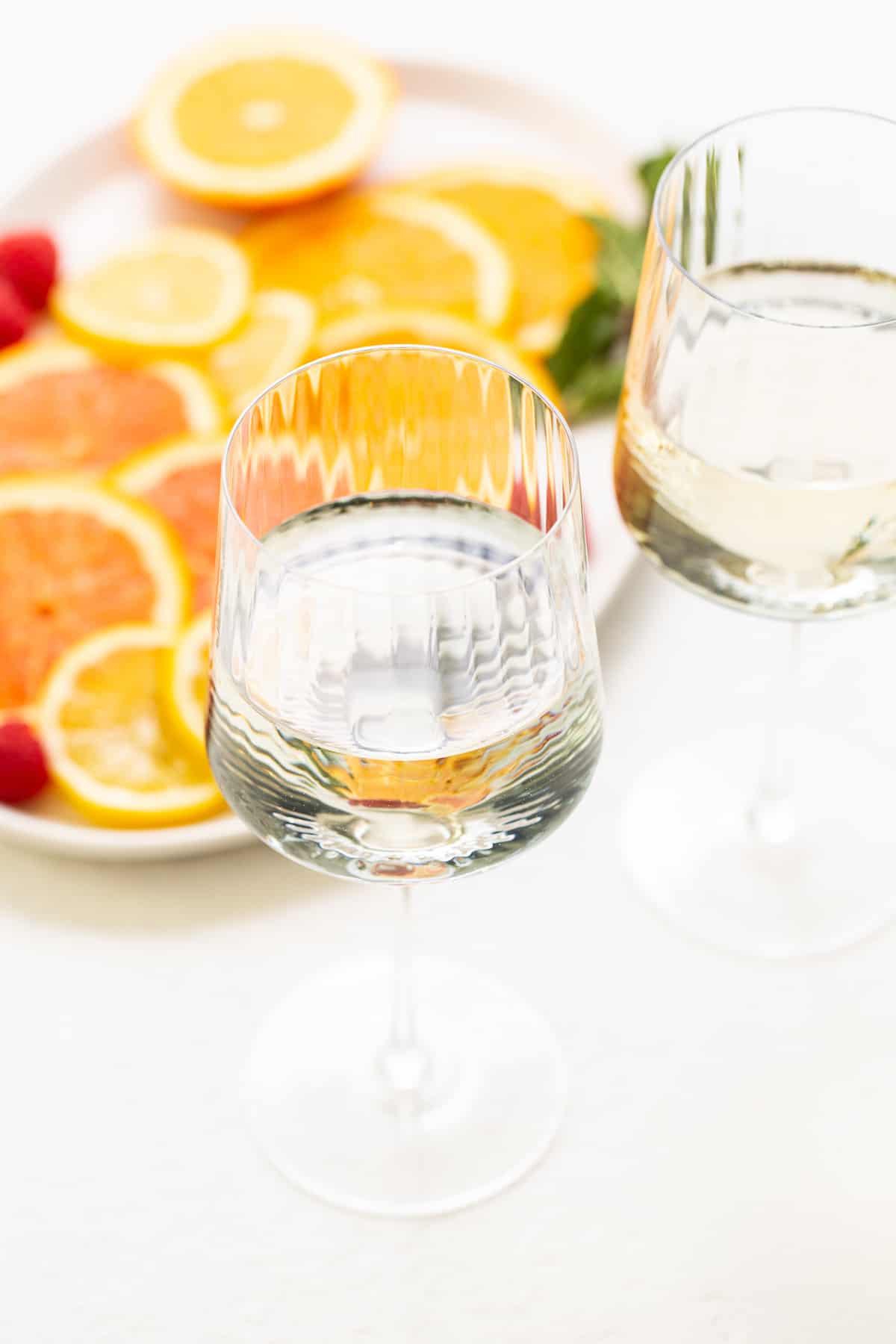 Simple Instructions
Add the ice first. Fill a tall wine glass ½ way with ice.
Wine and then bubbles. Pour wine over the ice and then top with club soda or hard seltzer, and lemon juice. Swirl the ingredients gently together with a spoon. 
Make it pretty. Garnish with fresh lemon and raspberries and enjoy.
Top Tips
Make it into a pitcher drink. If you are serving a crowd, go ahead and triple or quadruple this recipe and serve it in a pitcher!
Have fun with it. Use our recipe as a guide for white wine spritzers. Make this recipe your own by adding different fresh fruit, garnish, or even wine. Don't have wine wine? Use rose!
Make it sweet. If you like a sweeter spritzer go ahead and add a teaspoon or two of this honey simple syrup to up the sweetness.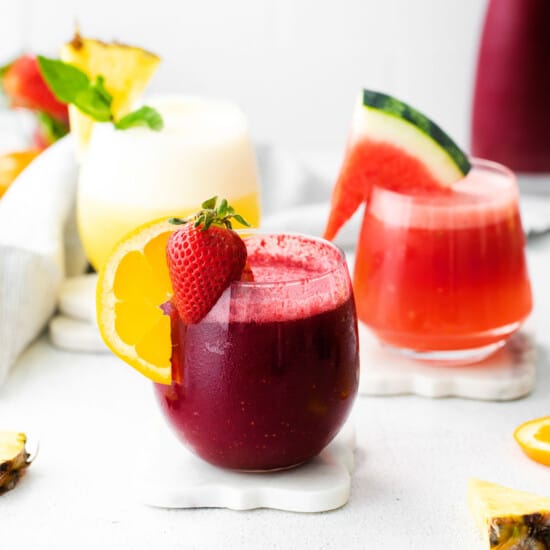 delicious
Wine Slushies
Do you have leftover wine? Make yourself a wine slushy for another delicious summer cocktail option.