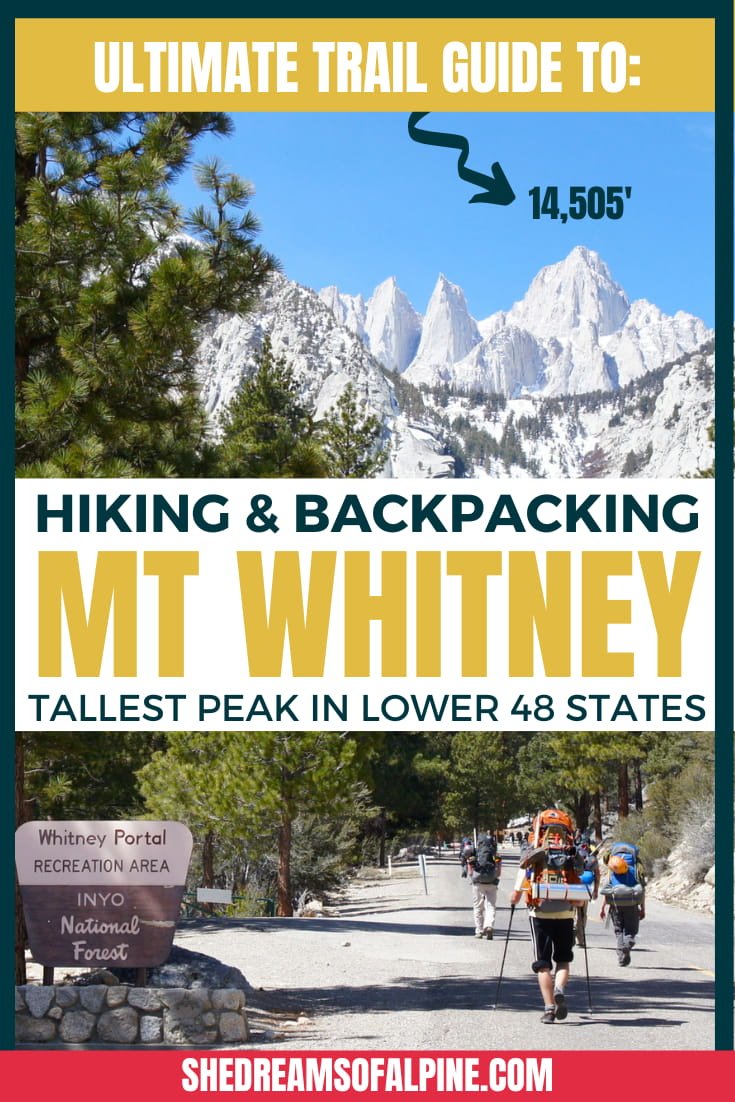 A TYPICAL MT. WHITNEY DAY HIKE ITINERARY
Because you'll need to leave super early in the morning, I would recommend driving in to Whitney Portal the night before and set up camp at one of the campgrounds.
Make sure you set your alarm and have your headlamp ready, because you should be on your way to the Mt. Whitney trailhead between 1am-3am.
You'll start hiking uphill and will soon enter the John Muir Wilderness area, where you might get some nice sunrise views. After about 3 miles, you'll pass Lone Pine Lake, and after that, you'll officially enter the Mt. Whitney Zone where permits are required. You'll see Outpost Camp at 3.5 miles then you'll pass Mirror Lake and Consultation Lake. Soon you'll head above treeline and pass Trail Camp at 6 miles in.
Make sure to fill up & filter your water at Trail Camp before heading up to the Whitney summit because after Trail Camp, you won't have any other opportunities to fill up on water until you are back down from the summit. Also, be mindful of the time of day, the clouds, the weather, and how you feel. There is never any shame in turning around. Listen to your body, and be smart out there.
>> Read more about backpacking & hiking safety best practices
After Trail Camp is where you have to dig deep and start the serious uphill slog through the 97 switchbacks. Once you make it through the switchbacks, you'll be relieved to find the trail evens out as you hit Trail Crest. After you reach the junction with the John Muir Trail, you'll know you're getting close!
Head up the rock trail to the summit of Mt. Whitney! Make sure to celebrate by signing the register and taking some epic summit selfies. But make sure you're off the summit by noon, especially if thunderstorms are in the forecast.
When you're ready, start the long 10 mile descent back to Whitney Portal. If you need some motivation, think about the well-deserved burgers & beers waiting for you at the Portal store once you make it back down.