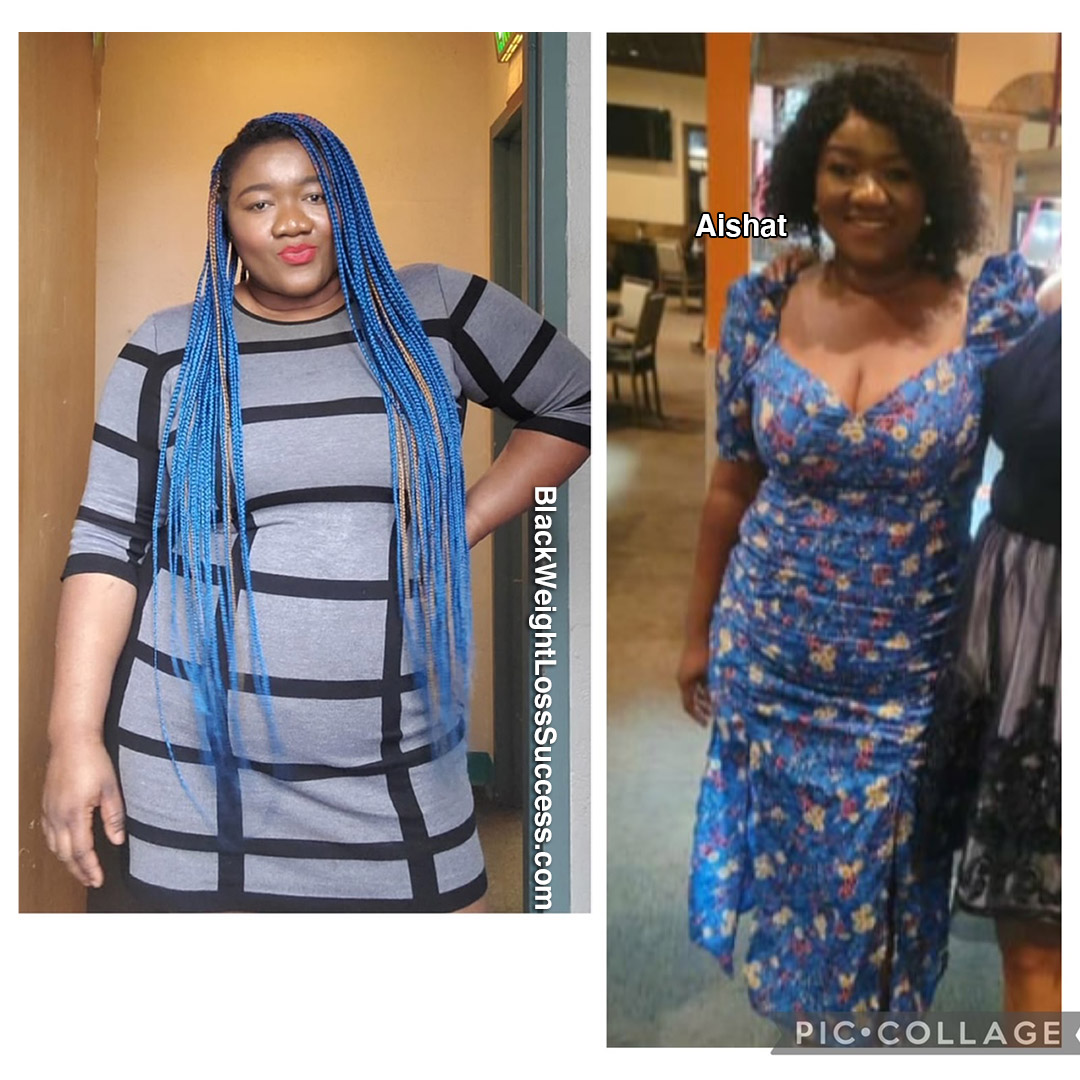 Transformation of the Day: Aishat lost 70 pounds. She figured out how to modify the traditional African meals she was used to eating to fit her nutritional goals. By planning out menus for her family, using portion control, and working out 3-5 times a week, she has transformed.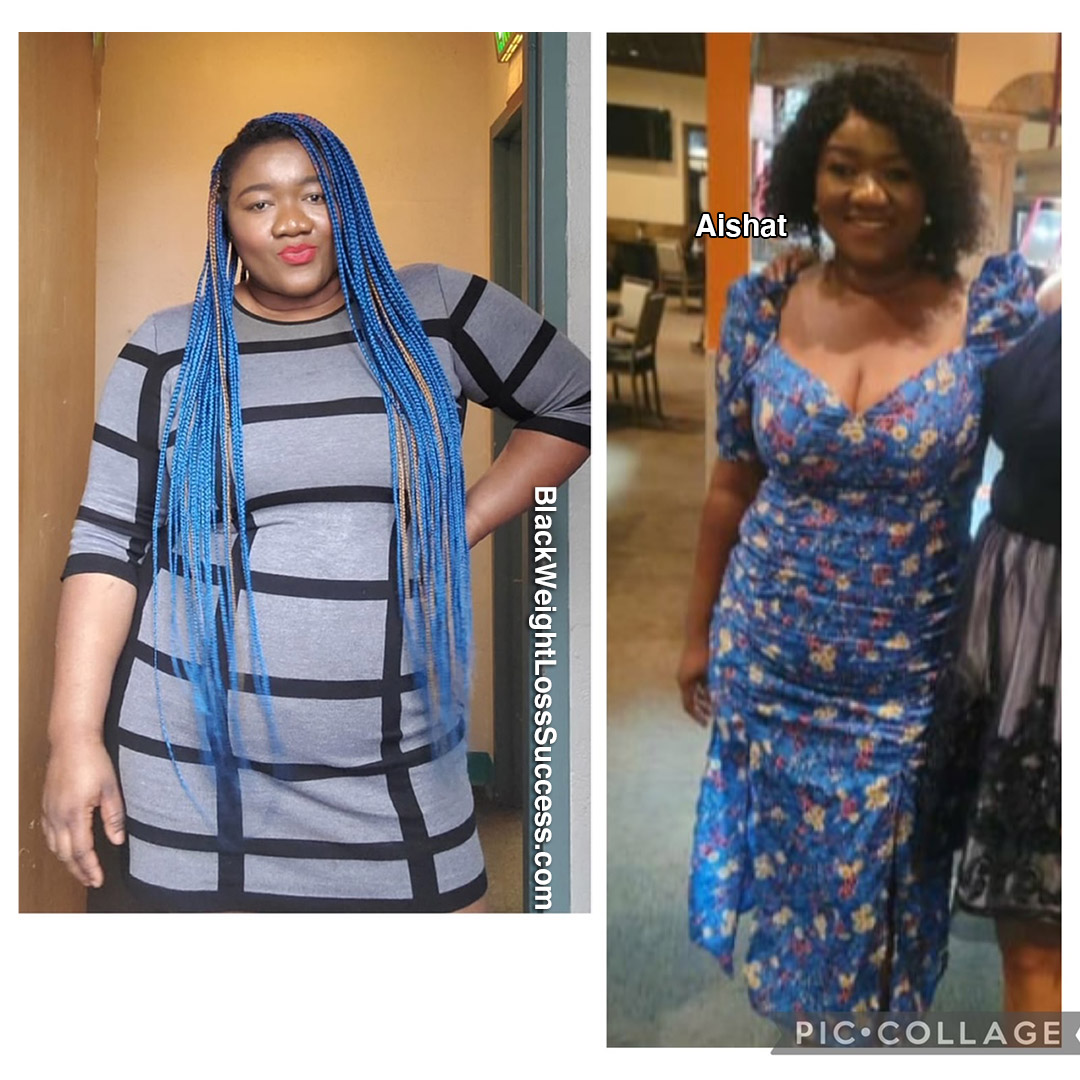 What was your motivation? What inspired you to keep going, even when you wanted to give up?
My marriage was my motivation. I did not want my weight or my appearance to be the reason that my marriage failed. My kids kept me going.
How did you change your eating habits?
As African women, our traditional food is very unhealthy. So I modified a lot of our meals. I cut out rice and bread. Also created bi-weekly food menus and introduced a lot of raw food into our diet. 
I also started taking a healthy snack and meal with me everywhere I go to prevent unhealthy snacking or meals. I also practiced portion control. 
What did your workout routine consist of? How often did you work out?
I joined a group training and did lots of cardio. I work out 3-5 times per week.
What was your starting weight? What is your current weight?
My starting weight was 285 pounds, and my current weight is 215 pounds.
What is your height?
I am 5'6″.
When did you start your journey? How long did your transformation take?
This journey started ten years ago after the birth of my first child. In March 2019, I'd lost 30 pounds, but then I got pregnant in May 2019. I gained all the weight back and more. This time I officially restarted my journey in October 2021.
What is the biggest lesson you've learned so far?
You are your biggest supporter. If you don't like something, you can change it. 
What advice do you have for women who want to lose weight?
Never give up. It is okay to fall and take breaks. Just remember to start again.